CEI Systems has been working with Deluxe Systems since 1996. We went from an antiquated UNIX system to a Windows network and a Windows based accounting system. CEI helped us develop a method for coding and categorizing all of the data to be setup in our new system as our previous one had no way of being moved to the new one. They guided us to be able to then put our Catalog business online. Since then they implemented an in-house email system, remote access for our sales people, VOIP phone system that handles our call volume, and several system upgrades over the almost 20 years of working with them. When there have been problems they are always right there to resolve them in a timely and efficient manner, whether it is their equipment or to assist with another vendor's equipment that has to interface with ours.

It has been a pleasure working with and having CEI Systems and Technologies Group for our IT Support Services.

Kenneth Norcross, President
Deluxe Systems, Inc.
Pat Cameron of Cameron Enterprises dba CEI Systems came on board with our company in December 1999 as our infrastructure guru and IT consultant. We fully trust his recommendations and implementation concerning our server, network and workstations. He is such a pleasure to work with and has always been available when we require his expertise. Pat has always offered state of the art technical solutions to keep our business ready for the changing business environment. He is professional, knowledgeable, courteous and always very timely with solutions to our needs. I consider Pat a friend and he always acts in the best interest of our business.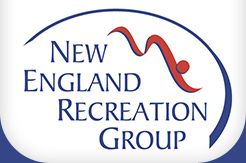 Robin Spencer, Director of Finance
New England Recreation Group
Service Commitment

CEI has supported us for several years now and has provided excellent service together with expert knowledge and advice. This includes anything from sourcing and installing hardware to providing solutions for working remotely, Backup and Disaster Recovery Solutions, Email, Security and the list goes on. CEI has consistently delivered levels of commitment, technical expertise, reliability and quality of service to our business operations. We always receive a quick response when we have technical issues with IT needs. We very much appreciate the talented resources which CEI brings to us. We have every confidence in recommending CEI to other organizations that require expert IT advice, support, software development and training.

Renee Rees, VP Of Operations
Omni International Corp - A Blue Sail Company