IT That Works for You: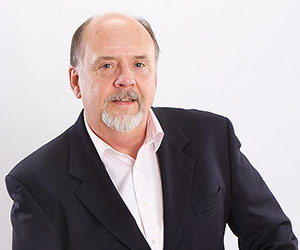 Since 1994, CEI Systems & Technologies has provided complete state of the art technology sales and solutions to business located throughout New Hampshire and Massachusetts. Founder and CEO Pat Cameron's background includes working for a Fortune 100 company in the defense industry. Pat knew early on he wanted to work directly with businesses, where he could make a difference in their day to day operations.
Pat's dream started by helping to incorporate computerized accounting applications into small and medium sized business's existing office structure. Once Pat was able to demonstrate the amount of information his clients could garner in order to better manage their business, he then helped business owners realize how their other employees / departments could benefit from computerizing their functions and tasks and thus increase productivity.
The next logical steps were to network the computers to share data, which increased and systematized their business processes.
Along came the internet and the ability to bring communication and electronic data sharing to businesses. Pat jumped on this opportunity early on. This enabled the CEI Systems clients to communicate electronically with their vendors and customers long before other businesses even thought about it.
CEI Systems was also an early adopter of:
The Microsoft Small Business Server platform;
Microsoft virtual server and desktop environments;
Remote Management of Systems, servers and desktops;
Backup, Disaster and Recovery technologies; taking data offsite and to the cloud for Disaster Recovery purposes;
System Security; Firewall protection & Secure Wireless networks.
Pat and the CEI Systems team have also added Managed Services and IP Video Surveillance to the list.
Our core philosophy: Is to help our clients make technology work for them, so they can focus on the business activities that make them profitable. We accomplish this by understanding our client's business needs and implementing the best solution to fit their budget. Our team of talented IT professionals can solve your IT nightmares once and for all.
Our goal: Has always been to simplify your technology, and your business. CEI Systems began with a mission to help small and medium-sized businesses like yours get a real return on their technology investments. We have remained dedicated to providing state-of-the-art IT support, service and products that allow our clients to get ahead of the competition and achieve greater success.
We are 100% committed to making sure business owners have the most reliable and professional IT service available to them.
Our list of services includes:
Managed IT Support
Data Backup and Disaster Recovery
Remote IT Support
Email Management
System Security - Internal & External
Cloud Services
IP Surveillance






Here's why so many businesses depend on CEI Systems & Technologies for complete IT sales, services and support:
We Guarantee To Respond in 60 Minutes or Less – Poor response time is the number one reason companies change computer support companies. Your call will be answered live or returned in minutes.
Our Service is Fairly Priced – We charge a predictable fee for a predictable service. We don't make money off your problems — we prevent them from happening and you can easily budget.
We Follow-Up Thoroughly – Our support staff follows through on solving all technical issues…not just the urgent ones.
We Will Listen To You – Listening to what you have to say is key to our understanding of your business and your challenges.
Our Service is Truly Proactive – CEI Systems prides itself on preventing problems before they occur. When you do have problems, we keep you updated until your problem is fixed.